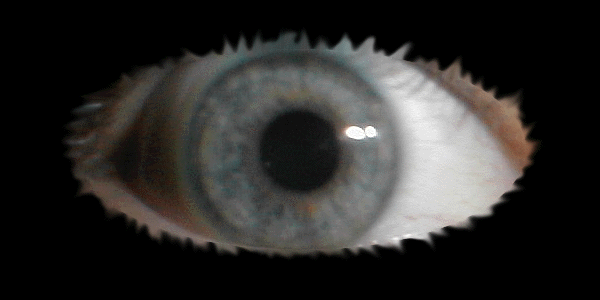 The Girl with the Strawberry Eyes
The girl with the strawberry eyes said to me, "Underneath my blue dress is more sky.
If you want me to dress in that color you'll have to be seen wearing nothing but me."
The girl with the strawberry eyes turned her head to the sky as if I had not bid
Her not pray. But I did. So she came to my side asking, "Why don't you die?" "But if I
Just died, how would you get around in this soundless small town?" asked my mouth. "Well I think,"
Replied she, with a wink that squeezed juice flowing pink from her eye. So I tried
To show her the nature of physical things. How her mind could not be what it was
Without me. How the girl with the strawberry eyes was a lie unless I were to be.
My eyes filled with water and juice from her mouth as she laughed in my face, saying, "You
Are a slave to my whims. You can't stand," (I collapsed), "On your own. You can't breathe," as I gasped.
She towered within me, I cowered outside her I thought she was trying to kill
Me. Until I discovered her strawberry heart in my hand. Then I realized her plan.